ShareThis
While working in the office, I was caught by a post in Facebook which read,
"Planking
in Latin means worshiping the devil in a parallel position." This seems to be very alarming and if not researched properly will again spread like hayfire in social media networks.
The post further states.
"Flanking or Planking ( resting exercise )
- is an old Eastern Religious practice or demonic exercise that leads to death to many people in the past, they are now beginning to revive this demonic practice and most victim are young people - Dont do that and pls dont be an example of this demonic practice!

please pass. :)"
First of all, Planking is not an exercise but a game. I am not an avid fan of Planking but wrong information should not spread out. The term itself, "Planking" comes from the fact that those doing it are mimicking a wooden plank.
It is defined as a an activity consisting of lying face down in an unusual or incongruous location. The hands must touch the sides of the body and having a photograph of the participant taken and posted on the internet is an integral part of the game. To win the players compete to find the most unusual and original location in which to play.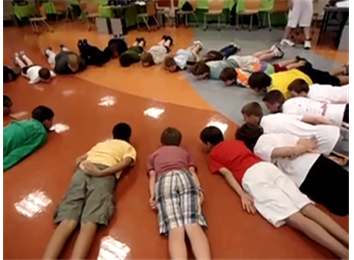 So who invented it? According to sources,
Comedian Tom Green
claims to have invented "planking" as early as 1994 while other sources indicates that
Gary Clarkson
and
Christian Langdon
claim to have invented planking in 2000.
The lesson here is do research first before posting or passing something on Facebook or other social networking sites.
So do you do planking? Send us your comment about this latest issue on the latest craze.
Also Visit My Other Blogs
|

The News Around Us

|

Ordinary People, Ordinary Day

|